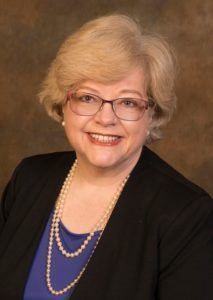 Six weeks after my mother's funeral, I still had not done anything with the boxes and furniture I'd brought home with me from her room at the assisted living facility. My brother and I had had to empty the room in less than a week, so much of it went to charity. My brother took a few items, and the rest sat in my living room, the memories too painful for me to deal with.
But I knew I needed to do something with them. Especially the quilts. A lot of quilts. More than twenty of them waited to be rolled properly and stored in my VERY small apartment.
Mother had taught me well, giving me strict instructions on the care of quilts. Use gloves. Roll, not fold. Pillowcases for storage…NEVER put them in plastic. One reason she'd been so precise with her instructions is the age of several of the quilts, some of which are more than 100 years old. And as I rolled and prepared the quilts, I remembered the stories she'd told about each of them…and the women who'd made them.
Writer that I am, I soon became distracted with the tales, and I started writing them down. Mother had always worried that the love and faith that went into the quilts would be forgotten. As I wrote, I realized that not only my mother but all the women who stitched these treasures deserved to be honored. So I set out to turn the stories into devotions that would reflect their deep faith.
My grandmother, for instance, had spent months working on a cathedral window quilt. Already in her 70s and in failing health, my grandmother started the project, knowing that she might not live to complete it. "I can't stand on what might happen," she told me once. "That denies my trust in God. I'm not going to second guess Him. My hope has always been in Him. Not going to change that now." And she stitched on. She finished it…and it wasn't even her last quilt.
One of the quilts has three blue squares in a field of pink and brown. This isn't a mistake; instead, it's a built-in flaw, a reminder that humans are never perfect. Only God is. Another quilt, dating to the 1830s, has a thick wool batting, an indication that it was made in North Carolina and brought to Alabama when a young couple moved west, hoping to build a new and better life.
Quilt after quilt spoke of the skill, love, faith, and hope these women had that God would love and guide their families. They stitched with hope for a better world for those who came after them.
Mother, too, had a devout faith based in hope. Anytime I'd mention a problem to her, she'd respond with Scripture, and an encouragement to lay it all at God's feet. "Have you talked to Him about it yet?" was a frequent question. If I said, "No," she'd just look at me over her glasses as if to say, "What are you waiting for?"
She lived Psalm 147:11: "The LORD delights in those who fear him, who put their hope in his unfailing love" (NIV). She'd tell me, "God has big shoulders and warm arms. Let Him have it."
So, as I worked on writing the devotions, I gave it to Him with one request: "I want to honor this legacy. Show me how."
Less than two weeks later, I had the opportunity to pitch My Mother Quilts to a publisher. The resulting journey of writing the book reconnected me with my cousin, Becky, who's a quilt historian, and her daughter, Mary, who took the photographs of the quilts.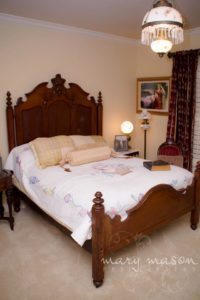 In turn, they arranged a family reunion, putting me in touch with relatives I'd not seen in forty years. All of them had even more stories of women who worked hard to provide for their families, all the while passing along a faith that held up hope over hardship.
Without the quilts, none of this would have happened. In looking backward, at the women who'd come before us, we discovered a legacy built on faith and hope.
It's now our turn to pass that along to our children.
_________________________________________________________________________________________________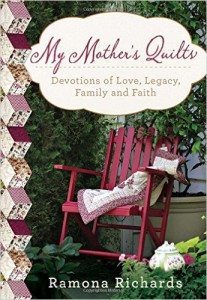 My Mother's Quilts by Ramona Richards may be purchased at the attached links.
http://www.christianbook.com/mothers-quilts-devotions-legacy-family-faith/ramona-richards/9781617956126/pd/956126
http://www.barnesandnoble.com/w/my-mothers-quilts-ramona-richards/1123110542?ean=9781617956126
http://www.amazon.com/My-Mothers-Quilts-Devotions-Needlework/dp/1617956120/ref=sr_1_1?ie=UTF8&qid=1461593864&sr=8-1&keywords=my+mothers+quilts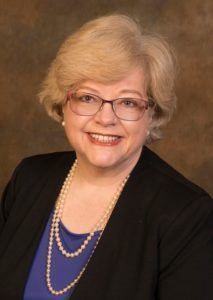 Ramona Richards is the author of ten books, including her most recent release, My Mother's Quilts. Her devotions have appeared in such publications as Fulfilled: The NIV Devotional Bible for the Single Woman, Trusting Jesus Every Day, Wonderfully Made, Heavenly Humor for the Woman's Soul, Heavenly Humor for the Dieter's Soul, and several others. Ramona has worked on staff or as a freelancer with more than 20 magazine and book publishers, including Thomas Nelson and Abingdon Press. She now works as a freelance editor and writer from her home office in Nashville, Tennessee. You can subscribe to her blog at: http://thefridgefront.blogspot.com/2013/01/welcome-to-front-of-my-refrigerator.html