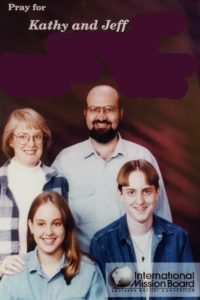 A couple of weeks ago, my sister was sifting through Mom's pictures and she ran across this old photo. It's a picture of the missionaries with whom we worked last year in Kenya. This picture was taken over twenty years ago when they first entered the mission field. I had no idea my mother knew them.  On the back of the photo Mom wrote, "Pray every day. They go where I cannot."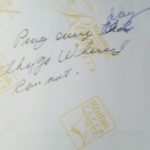 I often wonder why God called me to go to Africa and keeps asking me to return.  If someone had told me ten years ago that in 2016 I'd be planning my fifth short-term mission trip to Africa, I would have rolled my eyes. I'm a librarian, not a Bible scholar, and there are many people more qualified than I to share the gospel. Maybe Mom's prayers for the missionaries had an influence on God calling me and my sister to go to Africa. Mom went to heaven thirteen years ago, and I wish I could tell her about our experiences Kenya and Niger. Perhaps, she can see it all from heaven.
Mom never had the opportunity to travel on the foreign mission field, but she still served as a missionary at home. For years, her little church rented a trailer in a large trailer park in our community, and she visited weekly to teach children about Jesus.  She loved each and every one of the children and taught them that Jesus loved them too. Many came to know Christ through her teachings.
If you are a Christian, you too have a calling. You may be someone's only hope to hear God's plan for salvation. As I said, there's nothing special about me, other than I have a Savior, and I want others to have the same hope that I have in Him.
Please pray about where God will have you to go to share the gospel. It may be to across the street,  across town, across the country, or across the ocean. Only God knows, so you must listen to the Holy Spirit to discover the answer.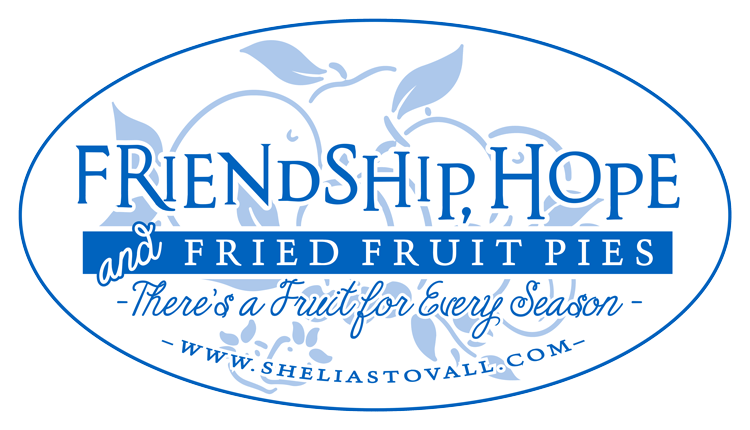 #africanmissions, #kenyamissions, #friendshiphope&friedfruitpies