by Ann H. Gabhart
My current release is a cozy mystery, Murder Comes by Mail.
Many times you can tell if a mystery book is considered a "cozy" by whether a cat or dog is included in the cover art. Cats made it onto the covers of my Hidden Springs Mysteries, but my main character has a dog. Generally, when one of my characters has a pet, it is a dog like Michael's Jasper in the Hidden Springs mysteries or Asher in The Innocent. You see, I'm okay with cats, but I'm really a dog person. I love dogs. Here's a picture of Oscar, my current dog buddy.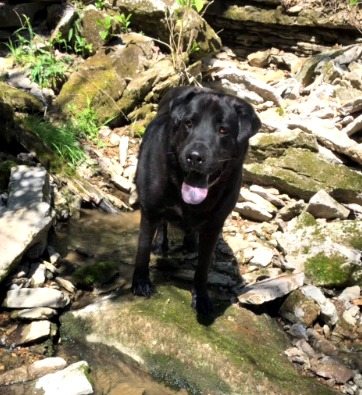 In my Heart of Hollyhill books, the main viewpoint character is a thirteen-year-old girl. In the opening scene you find out she wants a dog so much that she has what she calls her dog prayer. "Lord, please send me a dog." How Jocie feels in that scene was taken straight from my own life. I don't remember praying for a dog, but when I was around nine or ten, I did want one so much that it hurt.
I begged and begged for a dog until a friend of the family brought me a pup. I was so excited and grateful I named the dog after him. Only later did I realize that might have been a dubious honor for him. Ollie was my first walking dog, always ready to explore the woods with me as I discovered the wonders of nature. Since then, other dogs have come and gone but they've always been walking companion dogs.
One, a cocker spaniel named Jody, started following after me when his puppy legs were so short he sometimes needed to hitch a ride on my arm back to the house. He grew older and stronger until he was running circles around me as he scouted out the smells in the fields and hunted terrapins, the only "wild" animals he could catch. I always wondered how long it took the poor terrapin to walk home when Jody got tired of carrying it around or if the poor thing just decided to settle in a new home wherever it was dropped. Jody was a great walking dog. Always ready to go for a run, yipping with eagerness when we headed toward the fields and woods. He'd run out a ways and then hurry back to see what was taking me so long.
But dogs get old faster than their humans. One day when we went out walking, Jody was the one lagging behind and I was the one waiting for him to catch up. He started taking shortcuts across the field to meet me on down the trail. The terrapins no longer had to fear being relocated. And then the day came when we started out and Jody sat down in the path and stared at me with mournful eyes, no longer able to even pretend to keep up. His spirit was still eager, but his body was failing him.
The same thing happens to all of us as we age. We walk and run our circles in life until we can no longer move the way we wish. While we are able, we need to run the good race the Lord has set out before us, because one day we'll be sitting on that path, our bodies old and frail, looking ahead at the Lord waiting for us on the path ahead. And then He'll beckon us home, maybe carrying us on His arm, with the promise of eternal energy and new trails to walk.
But until then, I hope to use the gift He's given me to shape words into stories about characters who live and love and hope. I like writing for the inspirational market where I can include the faith journey of my characters, even when the stories are cozy mysteries with cats on the cover.
Therefore we also, since we are surrounded by so great a cloud of witnesses, let us lay aside every weight, and the sin which so easily ensnares us, and let us run with endurance the race that is set before us. …Hebrews12:1 (NKJ)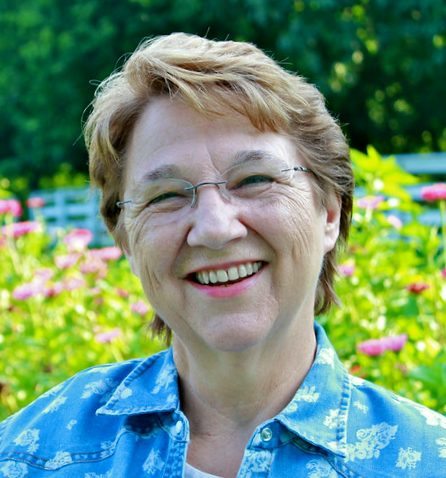 Ann H. Gabhart is the bestselling author of many novels, including Angel Sister, Small Town Girl, and Love Comes Home, the 2015 Selah Book of Year winner. She's also known for her Shaker novels and Heart of Hollyhill books. Now, as A.H. Gabhart, she is writing the Hidden Springs Mysteries set in a small town much like the Kentucky town where she grew up. Ann and her husband have three children and nine grandchildren and still enjoy country life on a farm near that small town. To find out more about Ann's books or to follow her blog, visit www.annhgabhart.com.