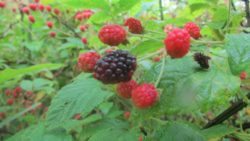 Blackberries are in season on our farm and it's been fun introducing my five-year old grandson to the adventure of berry picking. One of my earliest memories is following my mother with my three siblings into the thicket to pick blackberries.  I'm sure I never collected enough to cover the bottom of my bucket as I ate almost all of my pickings. Somehow, Mama would gather enough berries to make a cobbler and several jars of blackberry preserves.  If I close my eyes, I can remember the taste of her blackberry cobbler filled with gooey sweetness.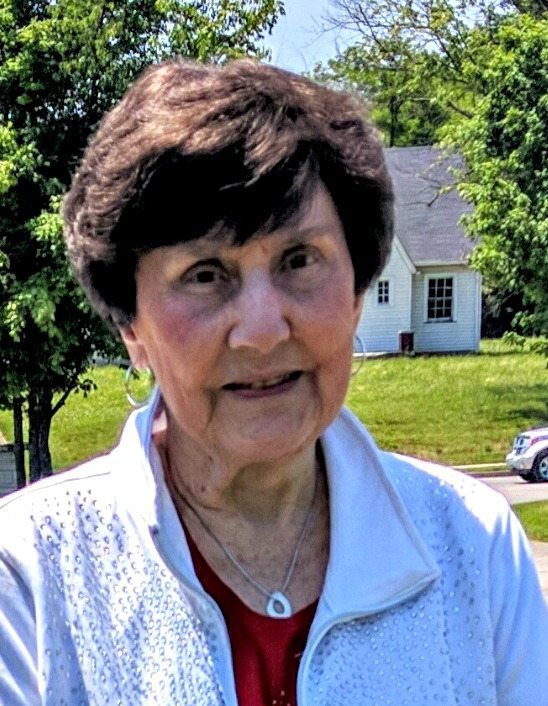 Sadly, I don't have Mama's recipes, but my son has always claimed that my sister's mother-in-law Lila Ray Dodd makes the best blackberry cobbler. It's his favorite dessert. Lila is a wonderful cook, and she's generous and kind as she agreed to share her recipe for blackberry cobbler with me and gave me permission to share it with you.
But before you can make this delicious dessert I suggest you make a treasured memory. Grab your child, grandchild, or borrow someone's little one, and introduce them to the adventure of blackberry picking. I used three cups of berries in my cobbler yesterday and I baked the dessert in a 12 x 6 oblong, clear, three quart glass baking dish.
Ingredients
3 cups blackberries
1 1/3 cup sugar
1 stick salted butter
1 cup self-rising flour
1 cup milk
Directions
Rinse berries and add 1/3 cup sugar and stir until all berries are covered.
Place berries in the bottom of a clear baking dish and make sure they are spread evenly.
Slice butter into thin slices and cover the top of the berries with the butter.
Mix 1 cup self-rising flour, 1 cup sugar, and 1 cup milk and stir until the batter is smooth.
Drizzle the batter over the top of the pats of butter/berries.
Gently shake the dish to evenly distribute the batter and berries.
Bake in oven at 350 degree for 45 minutes or until top is brown.
Remove from oven and let cool for 15 minutes and enjoy!
I like to add a scoop of vanilla ice cream on my cobbler.