By Lindsay Harrel
I don't think there's much that hurts worse than the death of a friendship. Lost friendships leave us wondering what went wrong. They might leave us bitter, blaming someone else for the rejection and dejection we feel. They might make us regretful or give us low self-esteem.
Sometimes, the death of a friendship is a necessary thing, taking us away from a toxic person who was only poisoning our lives. But that certainly wasn't the case for me.
Several years ago, I lost a lifelong friend. She and I had been going down separate paths for awhile, but I was too busy to see it. On the surface, I thought I was doing what I needed to maintain the relationship. But when I looked deeper, I saw that I had begun avoiding her because of some hurts I'd allowed to fester and grow into resentment.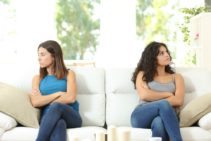 That revelation didn't come overnight. In fact, it took some time to accept my part in the "breakup." Before that, it was so easy to blame her, to see how she'd twisted events to suit her, to see the hurt she inflicted on me by deciding I wasn't worthy of her friendship anymore (my interpretation at the time).
So I became bitter and nasty toward her. Because of our circumstances, we still saw each other fairly frequently. I would tell myself to be cordial—but as I'm someone who wears my heart on my sleeve, it was too difficult a task for me to pretend everything was all right. I'd end up saying things that weren't like me at all, and make everyone around us uncomfortable.
Eventually, after some wise counsel, I decided I needed to move on for my own sake. Even if I couldn't repair the friendship, I had to ask for forgiveness for my part and forgive my former friend for hers. We met up, hashed things out face to face, and decided to move past this—not as friends, but as indifferent acquaintances.
I was still sad over this arrangement—because I'd lost a friend—but okay with it. After all, what else could I do?
But friends, that is not where this story ends.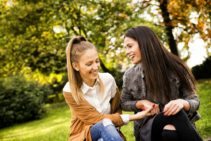 Somehow, over the years, we have become friends again. I can't even tell you how it really happened, except to say that we serve a God who doesn't settle for "okay."
So even when it seems that all hope is lost, remember that the God who created the heavens and the earth cares about our relationships. He wants us to be restored to full unity, to be the most effective body of Christ we can be. And if we are willing, he will do miracles in our lives—even when we least expect them.
About the Author

Lindsay Harrel is a lifelong book nerd who lives in Arizona with her young family, and two golden retrievers in serious need of training. Besides writing, singing, and hanging out with family and friends, Lindsay enjoys making a fool of herself at Zumba, curling up with anything by Jane Austen, and savoring sour candy one piece at a time. Her debut novel, One More Song to Sing, releases December 2016. Connect with her at www.LindsayHarrel.com.
About One More Song to Sing by Lindsay Harrel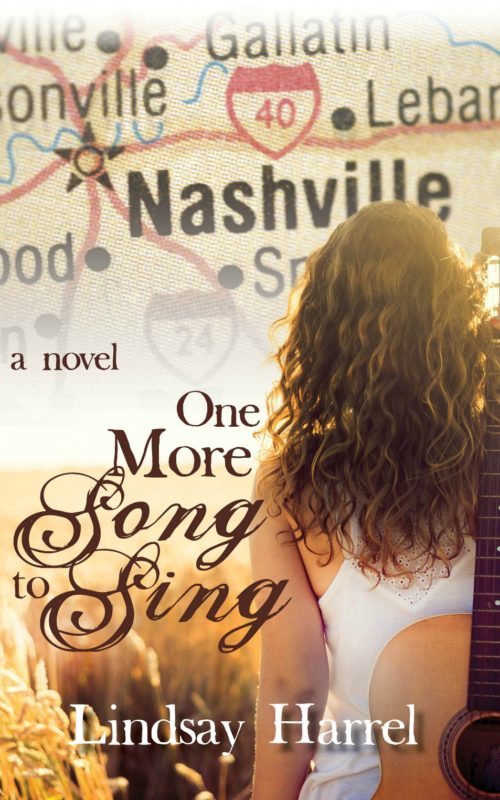 More than two decades ago, Olivia Lovett left her old life behind in the red dirt of Oklahoma and forged a career in Nashville as a country music star. Now her voice is failing, forcing her to find a new dream just as the secrets of her past come knocking at the door. Long-time friend Andrew Grant agrees to partner in a new business venture—but would he stick around if he knew her whole story?
After the tragic loss of her father, twenty-one-year-old Ellie Evans headed to Nashville seeking more than just fame. For two years, she's waitressed, strummed, and sung her way to what may finally be her big break when Olivia offers to sign her to the budding record label. More than anything, Ellie just wants to be seen: by her future fans, by Nick Perry—a fellow musician with a killer smile and kind eyes—and above all else, by the mother who abandoned her. If the spotlight never shines on her, will Ellie ever feel whole?
One More Song to Sing is a romantic drama about the power of forgiveness, second chances, and a God who never fails to see us.
Connect with Lindsay on Facebook:  http://www.facebook.com/LindsayHarrel