Want to win a free copy of 

Christmastide at Bald Head Island? Just subscribe to Shelia's blog and she'll have a drawing on Sunday, December 17.  Four of the three authors in this book are friends with Shelia. We try to get together to brainstorm every few months, although Jackie is moving when her house sells and we are sad about that, but wish her well! We came up with this idea a few years ago while brainstorming other books at Smashing Tomato at Fayette Mall! And the brownie recipe is one that we all love to eat, especially when we get together! Merry Christmas!
Rose's GOOEY BROWNIES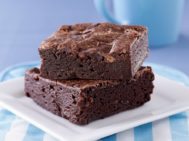 1 Devil's Food cake mix
1 egg
1 stick butter (softened)
Preheat oven to 350. Combine ingredients and mix well. Pat into lightly greased 13×9 baking dish.
Prepare filling.
FILLING
1 8oz. package cream cheese (softened)
2 eggs
1/2 tsp vanilla
1 stick butter (melted)
1 16 oz. box powdered sugar
1/2 cup chopped pecans
1 cup chocolate chips
Beat cream cheese until smooth. Add eggs and vanilla. Add butter; beat. Add powdered sugar and mix well. Spread over cake mixture. Sprinkle with chopped pecans and chocolate chips. Bake for 35 to 40 minutes. You want the center to be a little gooey, so don't over bake.
About the Author
Rose McCauley is a Christian author and speaker. Her experiences as a public school teacher, Sunday school teacher, Girl Scout leader, MOPS mentor and Moppet worker, scrapbooker, wife, Mom and Grandmother give her a wide field of ministry to women. She supports missions and has been privileged to spend time on three mission trips.
Rose has been happily married for over 40 years to her college sweetheart. They lived and raised their family of two daughters and a son on a farm of rolling hills in the Bluegrass region of Kentucky , but recently moved to Paris, KY. Their family is growing with the addition of a two sons-in-law, a daughter-in-law, and five grandchildren who are definitely GRAND!
Her latest release is a novella in Christmastide at Bald Head Island.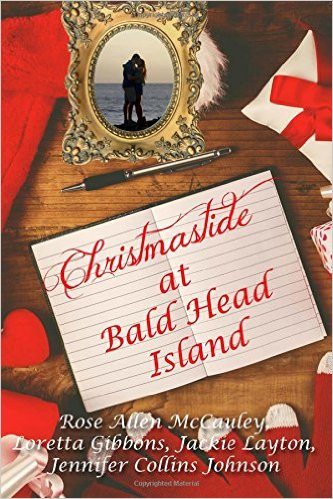 Literature weaves it way through the hearts of the Jordan family women. Matriarch, Grace Jordan has a particular affinity for William Shakespeare, Just as his play, A Midsummer Night's dream, spins a tale of the planning of one wedding but ends with three ceremonies, Grace and her two daughters, Rosalind and Miranda, discover rekindled love while planning, Rosalind's daughter, Jane Anne's Christmas wedding. In a twist of fate, ceremony plans change. However, just like Elizabeth Bennett and Anne Shirley from Jane Austen and Lucy Mongtomery's  respective classic tales, all four Jordan women discover — what and who — will make them truly happy.
Rose Allen McCauley
Connect with Rose
Website: www.rosemccauley.com
Facebook: http://on.fb.me/1IummD3
Twitter: @RoseAMcCauley
Fiction available in print and kindle by Rose McCauley:
Christmas Belles of Georgia (Barbour)
Christmas Grace
The Courageous Brides Collection by Barbour
Surrender to Peace
Fiction available in eBook only:
Home for Christmas