By Janet Ferguson
Stories come together in unusual ways. My latest novel, Magnolia Storms, is no exception. The idea formed when one friend described being a ship pilot, and I knew I wanted a ship pilot for my next story hero. Then riding home from a writing conference, I brainstormed with other friends-authors and came up with having a meteorologist who'd been through Hurricane Katrina and never wanted to return to the Mississippi coast as a heroine. Of course she has to! And so I had the bones of my story.
Ocean Springs is a quaint town near the Mississippi Sound with an adorable downtown area lined with gift shops and restaurants.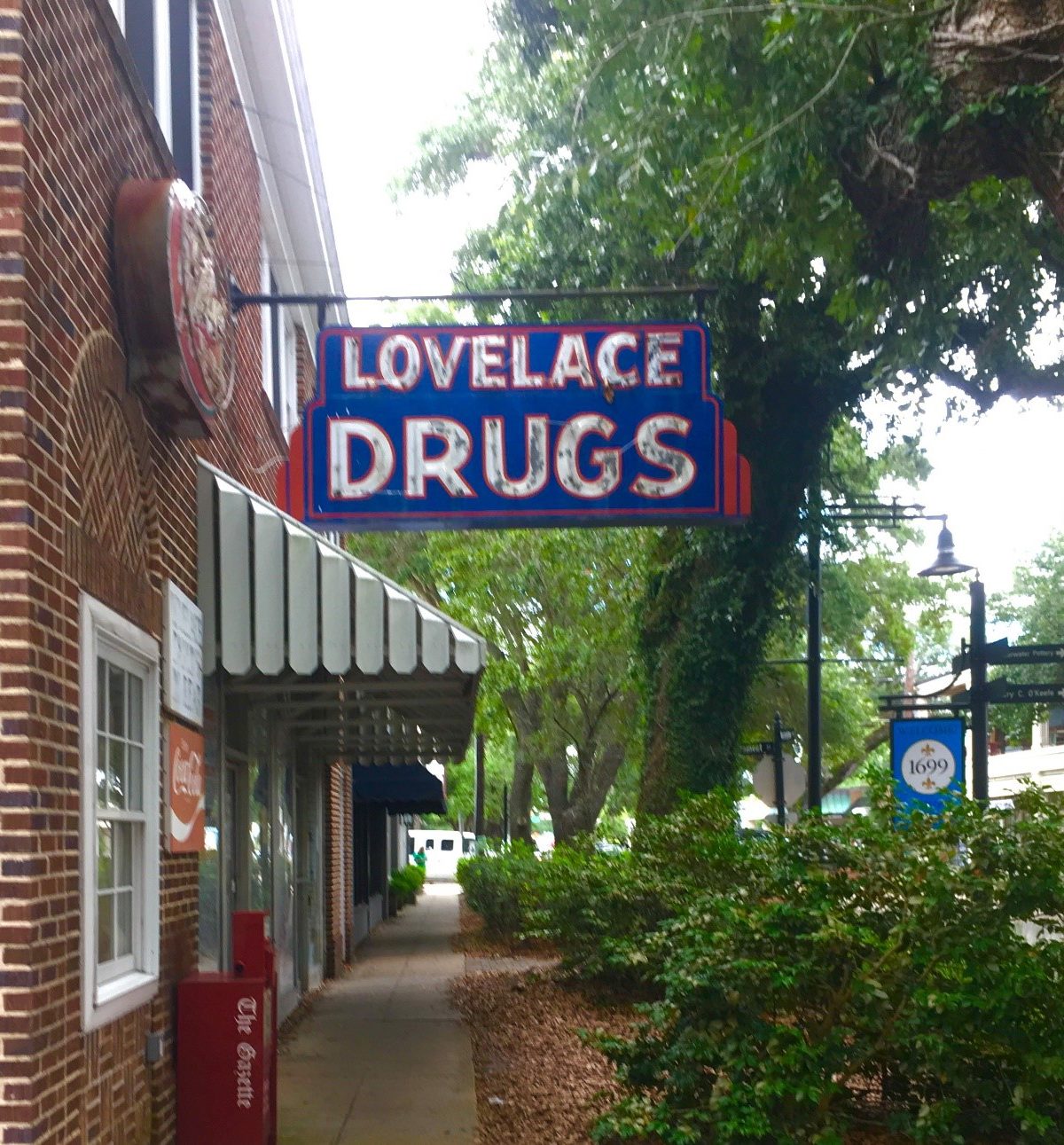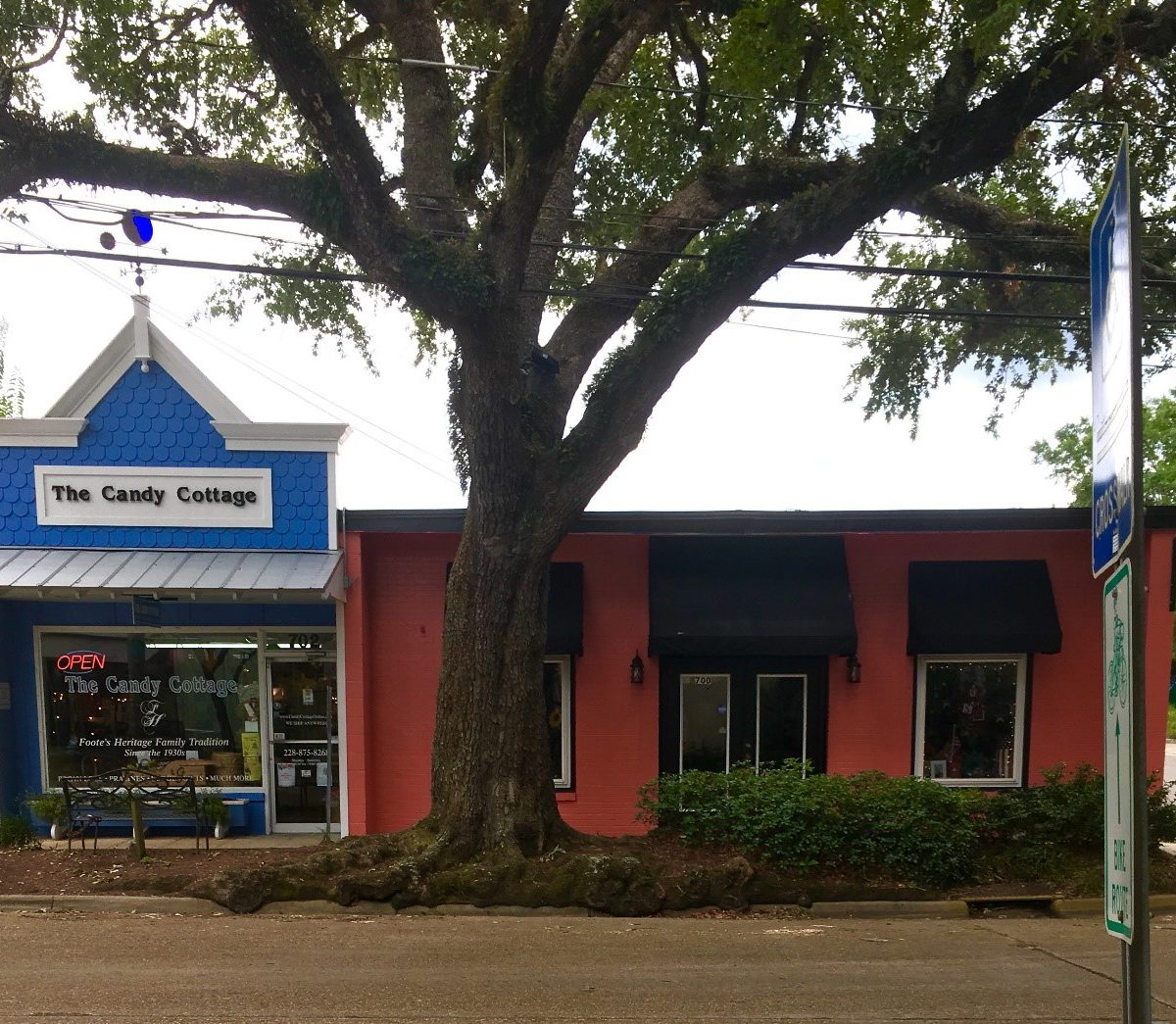 Sprawling live oaks majestically spread out their massive roots and branches along the sidewalks.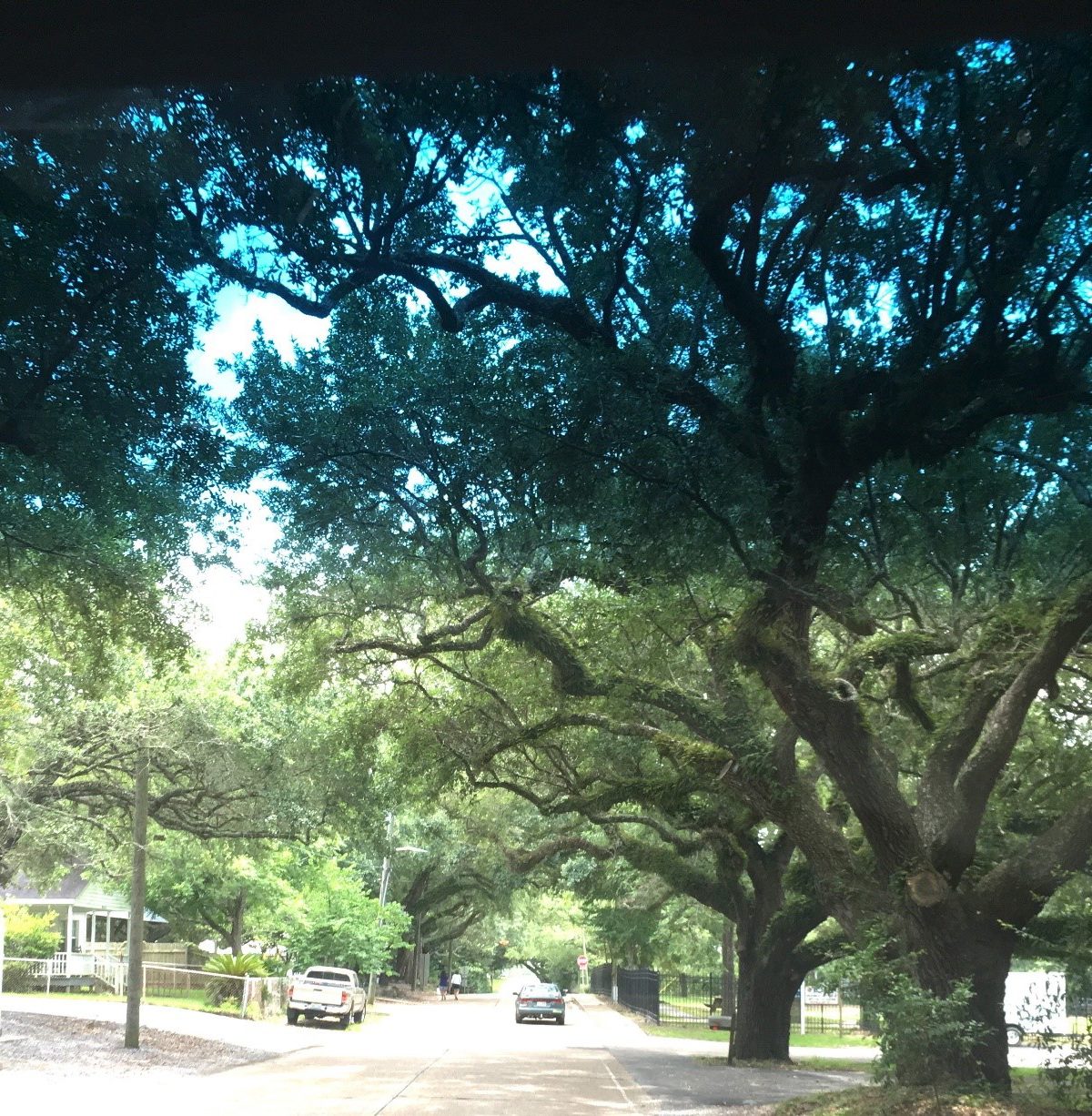 Somehow some of the adorable homes weathered the inundation of the tidal surge and mass destruction of Hurricane Katrina, but not all.
-See more about that here: https://www.wunderground.com/education/Katrinas_surge_part14.asp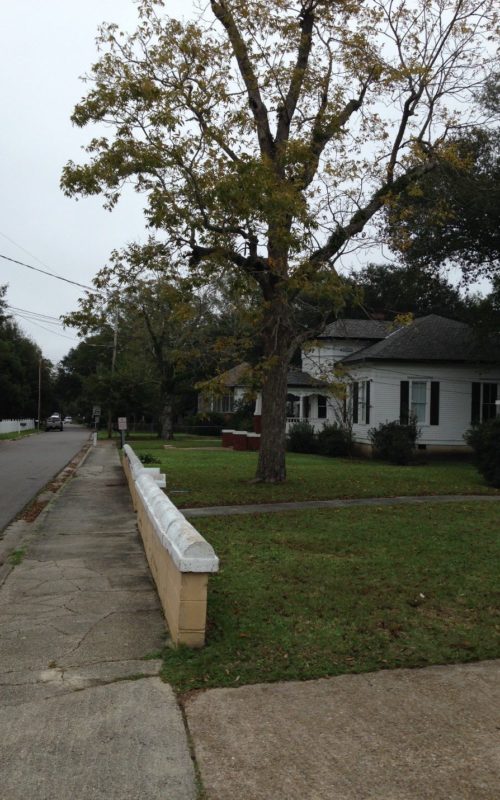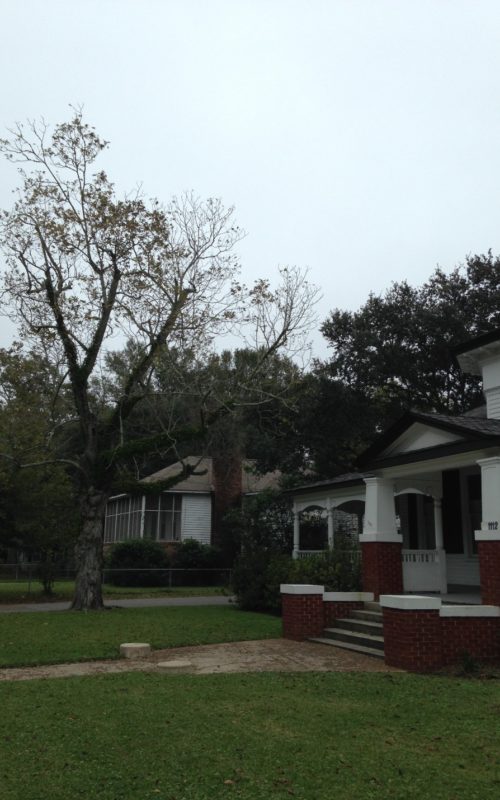 I'd been to Ocean Springs over the years, more recently with my husband, and navigated the streets on Google Earth, but I needed some finishing touches on my scene descriptions. Enter my sweet beach-friends. They sort of randomly asked me at just the right time to go for a girls' trip to Ocean Springs and stay in Front Beach Cabins, one of the very places I'd been checking out online. The cottages are near enough to walk downtown and only a couple of blocks from Front Beach. We took bikes that were provided by the cabin owners down to the shore.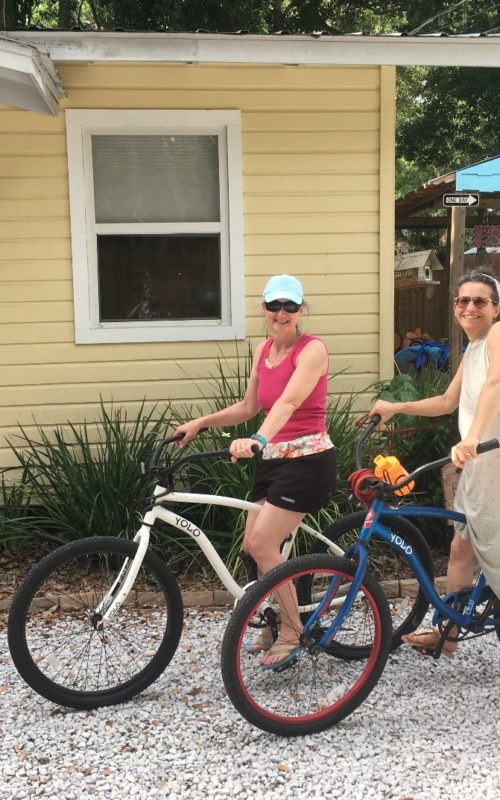 The beaches are small in Mississippi because the Sound is protected, to some extent, by barrier islands. From Front Beach, you can see the barrier islands.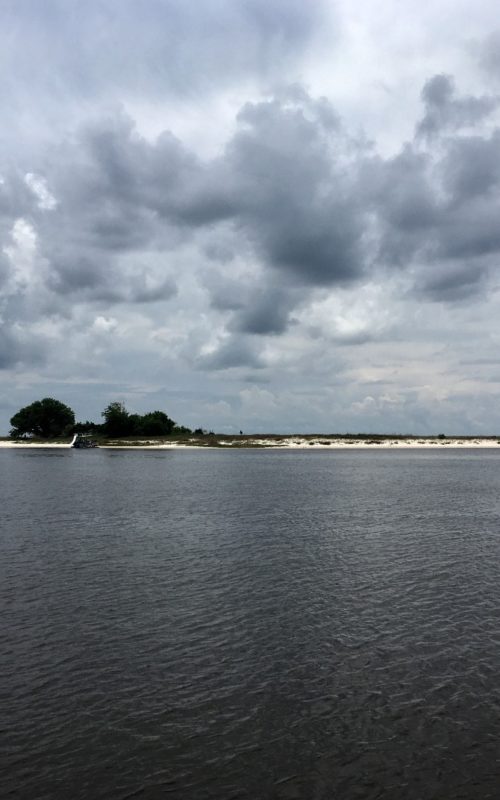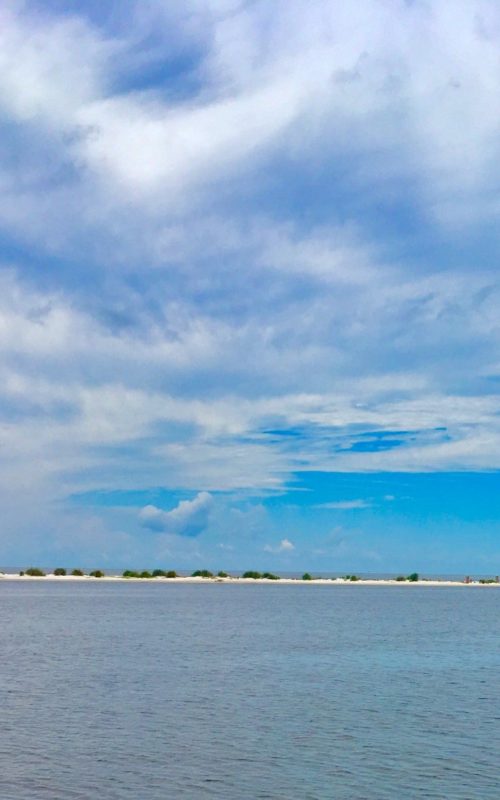 I  finished the last tweaks on the Magnolia Storms manuscripts after critique partners (who are now beloved friends, too) looked it over. My next adventure was finding the perfect cover. Another friend, Nancy on my street team suggested, that she had a friend with the perfect hair for my heroine. I thought that was great, but how would I get her on a cover?
Long story, short. Her friend, Emily, drove to Ocean Springs with her sister-in-law, Ann Marie, and made pictures. They were perfect, and the cover all fell into place!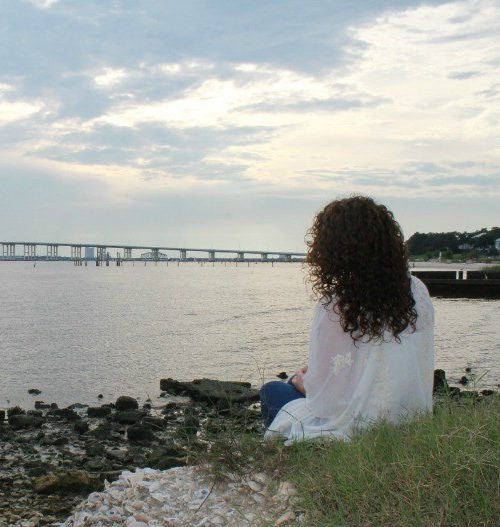 So friendships not only molded this story together, but also put the proverbial cherry on top!
​Magnolia Storms
A Coastal Hearts Novel
When you pass through the waters, I will be with you….
Maggie Marovich couldn't save her father or her home from Hurricane Katrina, but she's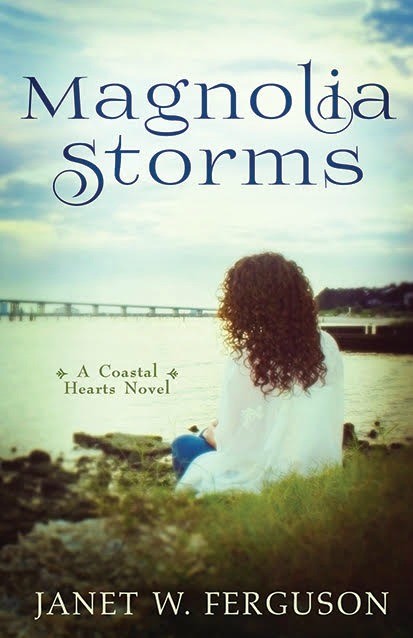 dedicated her life to meteorology so she can warn others when the monster storms approach. Except…she works three hours inland and rarely risks returning to her childhood hometown of Ocean Springs, Mississippi. Both her single-parent sister and the ship pilot Maggie once loved refused to leave the Coast, despite Maggie's requests. Now a hurricane's headed toward Mississippi, and Maggie's sister is seriously injured, leaving Maggie little choice but to head south—into the storm.
The water and tides flow through Josh Bergeron's veins, and he can't imagine giving up piloting—even for the love of his life, the infuriating Magnolia Marovich. He tried to move on without her, marrying and having a child. But after his wife abandons him and his little boy, his career choice is threatened by the weight of his parental responsibilities. Moving next door to Maggie's sister and sharing their child care seems like the perfect set-up. Until Maggie blows back into town.
Being forced to lean on Josh for help washes up the wreckage in Maggie's faith. Where was God during the destruction of Katrina? Why do some prayers seem to go unanswered? Between the hurricane looming in the Gulf and another gale raging in her heart, can Maggie overcome her past and find the trust to truly live?
Ebook    Amazon  ​Nook  Kobo iBooks Google Play 
Paperback Amazon Barnes & Noble
Janet W. Ferguson grew up in Mississippi and received a degree in Banking and Finance from the University of Mississippi. She has served as a children's minister and a church youth volunteer. An avid reader, she worked as a librarian at a large public high school. She writes humorous inspirational fiction for people with real lives and real problems. Janet and her husband have two grown children, one really smart dog, and a few cats that allow them to share the space. 
I love to hear from readers! You can connect with me on Facebook, Twitter,GoodReads, Pinterest, use the contact page, or subscribe to my newsletter on the Under the Southern Sun page for exclusive book news and giveaways
Southern Contemporary Inspirational Romance
https://www.amazon.com/Janet-W.-Ferguson/e/B01DJTJNDS/ref=dp_byline_cont_ebooks_1
 janetwferguson@gmail.com
Follow me:
https://www.bookbub.com/profile/janet-w-ferguson
https://www.facebook.com/Janet.Ferguson.author
http://www.janetfergusonauthor.com/
https://www.pinterest.com/janetwferguson/
https://twitter.com/JanetwFerguson
 
Faith, Humor, Romance
 Southern Style

​