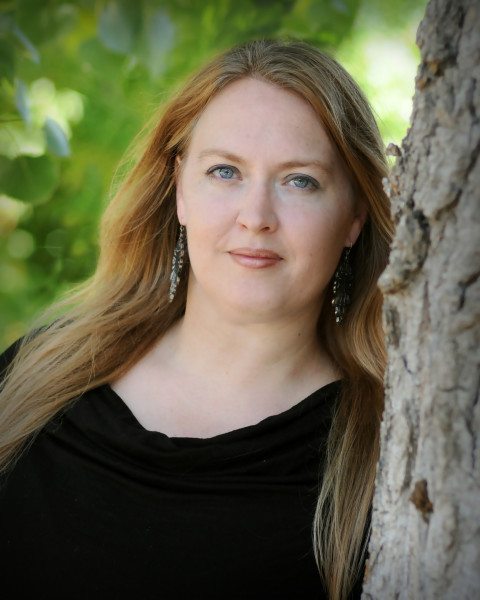 Thank you Shelia, for your invitation to share a story of hope from my life. It was quite easy to come up with a story to share, since the two main characters live in my home and call me "Mama".
I've been married to my husband Chad for over eighteen years and we were always aware that adoption would be the way our family would grow.  Since I was adopted at birth as well, it was an exciting, wonderful prospect. But, as young as we were and just starting out in life together we had no more than a couple of pennies to rub together. It would be seven long years of waiting. Truthfully, more often than not, that wait was not at all patient on my part and sometimes quite painful.
The longer we waited, my friends began to marry and get pregnant and as much as I rejoiced with them, there was honestly an edge of jealousy in my heart—a smile on the outside at the news, paired with weeping on the inside.
"Lord!" I said, "Why would you give me this great desire to be a mother if you won't bring me one of my own?"
There was one event that was particularly painful for me. A co-worker's daughter was caught up in circumstances where she was unable to care for her child and there was a possibility that we might have a chance at adopting the little girl. When everything fell through, I was devastated. I had gotten my hopes up, again, only to have them dashed to the ground.
But my God, He is faithful. And He is the origin of hope.
The next day, I was doing laps in a swimming pool and pouring out my heart to him about the crushing of my dream. And he said to me, in such a clear voice, directly in my mind, "Do not grieve over that little girl. She isn't the one. I will bring you a daughter some day." I was so stunned. It was first time in my life that God spoke to me in a voice that almost seemed audible. I stood up in the pool and looked around, half-wondering if other people had heard it too.
So, I waited. And I waited. I taught pre-school for many years and poured my mama heart into my students.
And then one day, one of my girls from the Youth Group I worked with got pregnant.
I was devastated. Simply wrecked. I went home, laid on my face in my bedroom and literally screamed at God, "Why? Why would you rub my childlessness in my face? It is so difficult and so impossibly expensive to adopt! It will NEVER happen!" (It was not my best, most trusting moment to be sure).
But, even in that ugly moment my loving God said to me, in another clear voice, "What if I chose not to give you a child? Will you still trust me?"
After a deep struggle between my desires and his challenge, I surrendered my will. "Yes, Lord. I will trust you, even if you never bring us a child. "
"And, If I do chose to make you a mother," he said. "Will you take any child I bring you? In which ever way I chose?"
"Yes! Lord, any child! No matter what! No matter how!" and then I added, "But we are so broke Lord, if you do want me to be a mother, you will have to drop one right out of the sky."
And so, he did.
Within a month, our Pastor approached us to say he had received a call from a lawyer friend who was searching for an adoptive family for a client. I ran home that day  (I worked at the church preschool), wrote up an adoption portfolio and by the end of the next week, we had been selected by our son's birthmother and met her in person soon afterward.
The adoption looked nothing like I thought it would. I expected an agency would be involved in everything and we would just sign some papers and get a baby.  But this was a private adoption; I took the birth-mom to the doctor, helped her find an apartment, drove her to the grocery store, met her family and got to know her personally. It was the opposite of what I expected.
But what a blessing! I got to be there in the doctor's office and hear his little heartbeat for the first time. I got to stand in the aisle at the grocery store and feel her belly as he kicked and squirmed.  The hospital even gave us our own room down the hall and allowed us to feed our son for the first time and snuggle with him and bond with him for the first 24 hours before his birth-mom signed the papers. All with her, and her family, congratulating us on the birth of our son. It was beautiful. It was miraculous.
Oh, and by the way, the Lord provided every penny we needed through friends, family, and our church to pay for the entire adoption. Our boy truly came right out of the sky.
But wait a minute! Didn't God say he would give me a daughter?
That he did. I was almost shocked when the lawyer told me the baby was a boy! But God wasn't done with his miracles.
Two and a half years later, we had moved to Texas. We were a little bit more settled into life and thought, our son needs a sibling! So we signed up with an agency and were told that the average wait time was 9-12 months. "Great!" we said, "We have plenty of time to gather the necessary funds."
Thirty days later—the phone rang. "You've been selected by a birthmother, come meet her!"
And so we did, and crazily enough, the next morning she went into labor.  But, although we went through the whole birth with her, the next day she changed her mind. The baby, a little boy, was not meant to be our son.
Again. Devastation hit me like a ton of bricks. It was almost as if we'd had a miscarriage. Our hopes had been so high, and we'd snuggled and loved on and named that little boy.
But God wasn't done with his miracles.
One week later, the phone rang. "Another birth mother has selected your family. Come meet her!"
And we did. This young girl was so adamant that we were the right family for her baby that she assured the agency she would not change her mind after hearing what we had been through.  We met her, promptly fell in love with her, and spent the next three weeks anxiously waiting for another baby to be born.
And I'll be honest. It was tough. We were terrified she would change her mind. We hadn't had all the necessary pennies saved up since it happened so fast and we worried it would all fall through for that reason.
But the Lord reminded me of his promises. He reminded me that he was a giver of good gifts and he reminded me that he owned the cattle on a thousand hills and a few thousand dollars was no problem for him. Within the time allotted, God brought us every single penny we needed. We had people we barely knew hand us checks for a thousand dollars. One complete stranger gave us twenty-five hundred dollars, which ended up being the exact amount left on the total. I actually ended up giving back donations! Our cup ran over!
But again, the adoption was nothing like we expected. It was a newer agency, there were a few glitches, a few stressful moments, and since I bonded with this very young birth-mom over phone, messaging, and in person, I became tied up emotionally in the grief she was dealing with over such a weighty decision. I was a mess.
But then, the day came. The baby was born.
And it was a girl. My beautiful daughter, promised to me in a swimming pool years before.
God's promises never fail. He is a God of Hope. Our ways may not be his ways. Our plans may look different than his. We may have to wait, a long, long time before answers are revealed. And there may be some suffering along the way, some  dredging up of the sin, some work on our fickle, untrusting hearts.
But as one of my characters in Counted with the Stars says "As long as we have breath in our bodies, there is always hope."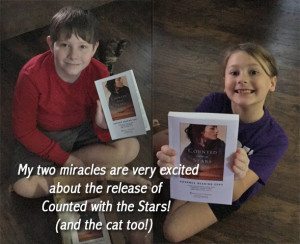 I am blessed beyond measure by my two miracle children. And blessed that Shelia had given me the chance to share my story of hope. I hope it encourages you in whatever situation you find yourself today.
Sheila also asked that I included a recipe to add to the theme of "Friendship, Hope and Fried Fruit Pies". I must confess; I am not a very good cook. I am too impatient, I abhor measuring and dishes are the bane of my existence. But, since my first book Counted with the Stars takes place in Ancient Egypt I did some research and found an ancient recipe for candy! This recipe was apparently found on an ostraca (a broken piece of pottery used for writing) from 1600 B.C. My daughter and I made these together and they are very easy and really yummy!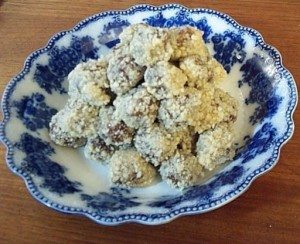 Ancient Egyptian Date Candy
Ingredients:
1 cup of chopped fresh dates
1 tsp of cinnamon
1/2tsp of cardamom
1/2cup of fresh ground walnuts
Small amount of warm honey
Dish full of fine ground almonds
Procedure:
Mix the dates with some water to paste
Mix in cinnamon and cardamom
Knead in the walnuts
Form balls, spread with honey and cover in the ground almonds.
About Connilyn Cossette: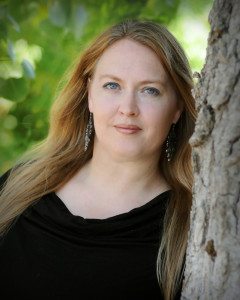 When she is not homeschooling her two sweet kids (with a full pot of coffee at hand), Connilyn is scribbling notes on spare paper, mumbling about her imaginary friends, and reading obscure out-of-print history books. There is nothing she likes better than digging
into the rich ancient world of the Bible and uncovering buried gems of grace that point toward Jesus. Although a Pacific Northwest native, she now lives near Dallas, Texas.
Her debut novel Counted With the Stars will be releasing in April 2016 with
Bethany House Publishers. Connect with her at http://www.connilyncossette.com
Counted with the Stars – Back Cover Copy: Releases April 5, 2016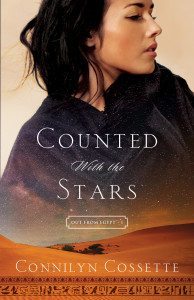 Sold into slavery by her father and forsaken by the man she was supposed to marry, young Egyptian Kiya must serve a mistress who takes pleasure in her humiliation. When terrifying plagues strike Egypt, Kiya is in the middle of it all.
Choosing to flee with the Hebrews, Kiya finds herself reliant on a strange God and drawn to a man who despises her people. With everything she's ever known swept away and now facing the trials of the desert, will she turn back toward Egypt or surrender her life and her future to Yahweh?
Counted with the Stars can be purchased at the attached links.
http://www.amazon.com/Counted-Stars-Egypt-Connilyn-Cossette/dp/0764214373/ref=sr_1_1?ie=UTF8&qid=1459763266&sr=8-1&keywords=counted+with+the+stars
http://www.christianbook.com/1-counted-with-the-stars/connilyn-cossette/9780764214370/pd/214370?event=ESRCG
http://www.barnesandnoble.com/w/counted-with-the-stars-connilyn-cossette/1122232787?ean=9780764214370
http://www.lifeway.com/Product/counted-with-the-stars-P005784774