Then Jesus declared, "I am the bread of life. Whoever comes to me will never go hungry, and whoever believes in me will never be thirsty." John 6:35
On Monday evening, I noticed the first fireflies of the season. Only two little lights were discernible across the newly planted cornfield next to my home. When I walked the corn rows on Tuesday evening, perhaps twenty or so lightning bugs flickered across the landscape. By Wednesday evening, the countryside was blanketed with tiny orbs of light.
As we're preparing for our sixth trip to Africa, I can't help but compare the few Christians working the fields there to the tiny fireflies. First, there were only two missionaries which had one convert. Then there were two, to be followed by a little house-church. The congregation divided and the gospel spread to the next village.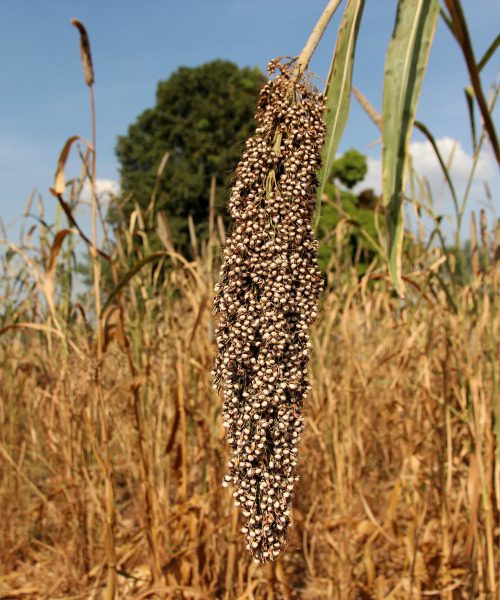 The fields in Niger are white, and the workers are few, but God will reap a harvest.
I dream and pray for the day the fields of Africa glow with the light of Jesus shining throughout the land, and Africa will no longer be known as the Dark Continent.
Our African mission team is still forming. Please pray those who are called will be obedient. Also, ask God to prepare us for the task ahead, and to soften the hearts of those we meet. And finally, ask God to help us discover affordable airline tickets with good flight connections. Nashville-Detroit-Paris-Niamey is my preferred flight route.
We'll travel in later summer to one of the poorest countries in the world.  We can never provide enough food to feed the hungry, but I take comfort in knowing we can share the "Bread of Life" with everyone we meet.
Please let me know if you'd like to stay up-to-date with our mission activities and I can add you to our private Facebook page. Thank you for your payers. Prayers pave the way for us and give me the courage to travel to Africa.  It's difficult to describe the peace that washes over me as people begin praying for our mission activities. It's also something I miss when we return home.
Thank you for your encouragement and your prayers.