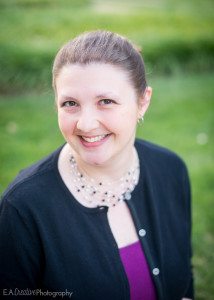 By: Brandy Heineman
Last summer I went to see my grandmother at a rehabilitation facility, the kind of place where people go after catastrophic health events, strokes and amputations, for whatever measure of recovery the Lord intends for them.
I always think of "hope" in the future tense, but for that trip to New York, hope seemed out of place. Everything had already happened. We prayed for healing, but God said no and allowed a door to click shut that no one but He can open again. I planned my trip in a hurry and went, afraid of what hesitation could cost.
Gratitude for the time with my Grandma was tinged with sadness. The facility was very clean and as homey as such a place can be, but our time felt like endless waiting—waiting for meals, waiting for a staff member to tend to her, waiting for bingo to start, waiting for bingo to end. We went for walks back and forth, outside until it was too hot, inside where afternoon activities kept the residents entertained. During almost every visit, I took her to the bird cabinet to see the finches and waited until she was tired of looking at them.
Those finches. They lived, ten or twelve of them, in a glassed-in hutch. The cage was very clean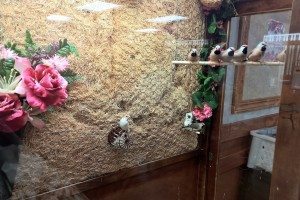 and decorated with bright pink silk flowers that made it almost homey. The birds flew back and forth, perching on a pair of swings meant to keep them entertained. Being a writer and all, I often see the world in metaphor, and to me, those colorful little birds looked utterly hopeless. From their limited viewpoint inside the hutch, they had no future that looked any better than their present.
If you've ever felt boxed in by circumstances beyond your control, you'll know what I was feeling for my dear grandmother as we watched the finches last August. Sometimes, there really isn't a way out.
It's a good thing, then, that not everything is a metaphor. The finches are fine, and hope doesn't have anything to do with circumstances. After all, this oft-quoted reassurance—
"'For I know the plans that I have for you,' declares the Lord, 'plans for welfare and not for calamity to give you a future and a hope," –Jeremiah 29:11
—was given to His people while they were in exile. A seventy-year exile, at that. God told them to build houses, plant gardens, have families, and basically wait it out as a people. Many of them were not going to live to see the change in their circumstances as individuals, and for these people, this waiting was an act of faith.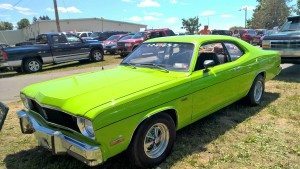 The world outside the rehab facility kept on at its usual speed, of course. I reveled in rare joys—like precious time with my sister and her family, and especially getting to know the amazing people my nieces and nephew are becoming. We bundled up against a dip into the forties (in August!) at the drive-in theater—a novelty of the highest order for this Georgia girl. I made sure my husband knew I missed him by blowing up his phone with pictures of a car show over the weekend, and I took an afternoon to myself to visit a historical society for some local interest research.
For that week, I did what I could to bring the outside in for my Grandma, but for the most part my role, a bit part in a story that wasn't about me, was to join her in faithful waiting for the hope of things unseen. Like the finches, we've got a narrow field of vision—but we also have the tender words of Jesus assuring us that we're worth more than many birds and a promise that one day, faith will be made sight.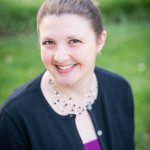 BRANDY HEINEMAN loves stories of faith and family history. She's a graduate of Wesleyan College and an author with Elk Lake Publishing. She is also a first-generation Southerner who occasionally gets caught saying things like, "Y'all want some pop?" Brandy lives in metro Atlanta with her husband, Michael. Visit her online at brandyheineman.com.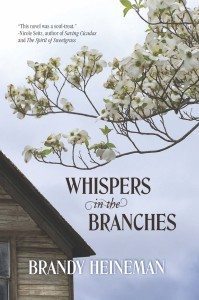 If you hurry, you can get both of Brandy's works in Kindle editions for less than the price of a cup of coffee! Her new eShort, His Pepper Heart, is available for free through tomorrow, and her full-length debut novel, Whispers in the Branches, is just $0.99 now through April 19 (8PM PST). 
It's wonderful to have Brandy visit my garden today. I'll draw a name from my subscribers on Saturday, April 23, 2016, and someone will win a copy of  Whispers in the Branches. I'll announce it on Facebook.