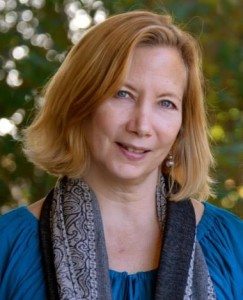 In my mid-thirties, after being involved in a bad car accident, I began having panic attacks while driving on the interstate.
I'm an open person, so I've shared my experience with this anxiety problem when it felt appropriate (or when asked to drive on the interstate, ha). As a result, I met many other people plagued by either anxiety or depressive disorders. Needless shame tends to go hand-in-hand with these problems. Sufferers are embarrassed that they can't just get over it. Outsiders don't understand or know how to help.
But don't give up hope. I'm positive God can use anyone no matter their particular difficulty or perceived weakness.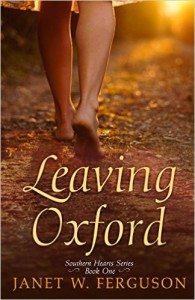 I wanted to share an encouraging story for people with serious anxiety problems. Leaving Oxford is what came of it. I knew that God had still been able to use me as a children's minister, a youth volunteer, and in so many other ways despite my weakness. I wanted other people to know they weren't alone, and no matter where they were in life, they were still precious in God's eyes.
I tend to add a bit of Mississippi-style humor to all my life as a way to get through it, so you'll find that sprinkled through my story.
I hope and pray that at least one person is encouraged by my story.
If you or someone you care about has dealt with anxiety or similar issues, you may enjoy this clean but quirky romance set in Mississippi. If you buy it and enjoy it, I'd be honored if you would leave a review on Amazon. You can sign up for updates and other of my odd personal stories on my newsletter page. http://www.janetfergusonauthor.com/under-the-southern-sun
Thank you for having me on your blog, Shelia!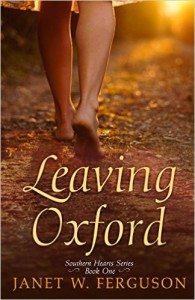 Here's the link and a description of the story.
http://www.amazon.com/dp/B01DJJKRJM
Releasing in April 15
Amazon EBook Pre-Order Discount available now for 99 cents.
Leaving Oxford
Southern Hearts Series ~ Book 1
Escaping home to Oxford, Mississippi, seemed like a good idea. Until it wasn't.
A year after a tragic accident in Los Angeles flipped her world upside down, advertising guru Sarah Beth LeClair is still hiding away in her charming hometown of Oxford, Mississippi. And she may well be stuck there forever. Suffering from panic attacks, she prays for healing. Instead, her answer comes in the form of an arrogant football coach and an ugly puppy.
Former celebrity college quarterback Jess McCoy dreamed of playing pro football. One freak hit destroyed his chances. Although he enjoys his work as the university's offensive coordinator, his aspirations have shifted to coaching at the highest level. His plans of moving up are finally coming together—until he falls for a woman who won't leave town.
As the deadline for Jess's decision on his dream career looms, the bars around Sarah Beth's heart only grow stronger. But it's time to make a decision about leaving Oxford.