A friend posted a picture of himself holding a sign that said, "I  love my Muslim neighbors."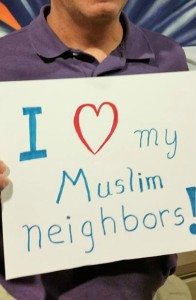 It surprised me, but I'm grateful for his bold witness because it inspired me to write this post. I usually avoid controversial topics, but Christians must take a stand and demonstrate love. God commands us to love our neighbors, and our enemies. (See Matthew 5:44-48).  If I didn't love Muslims, would I travel to Niger, a country that is 99.9% Muslim, camp in primitive conditions, endure the Sarah sun, when I could be enjoying a beach vacation?
Some of the news stories that unsettle me the most involve politicians, their rants, their actions, and promises. I understand the desire to protect Americans, but the sad truth is, there is no safe place.  If I ask a bully to protect me, who will protect me from the bully?
I'm not naïve. I understand there are Muslims who would like to convert, enslave, or kill Christians. Just read, Infidel by Ayaan Hirsi Ali or In the Land of Blue Burqas by Kate McCord. The Muslims I've met in Niger, Africa are gentle, gracious, welcoming, and more concerned with feeding their family than anything else. Many citizens in Niger have not had the opportunity to learn to read, so they've not read the Qur'an or the Holy Bible. Do you consider all Americans, to Christians, because America is called a  "Christian" nation? People are in Niger are considered Muslim, because they live in a "Muslim" nation, yet many have never read the Qur'an and don't receive religious training. They participate in some of the rituals, but how many people in America exchange Christmas gifts with little knowledge of the birth of Jesus.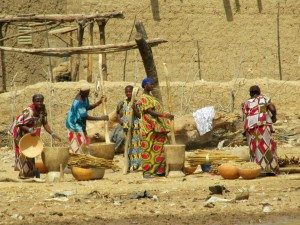 Women in Niger spend their days gathering water, pounding millet, and caring for their children. They don't seem to be concerned about world politics, or religious differences. When visiting compounds in Niger, women graciously remove a mat from their home and spread it in front of us. If they possess a chair, they offer the very best seat to us. We share our names and ask them their names. As we begin telling them the purpose of our visit, the group usually grows in number, as others become aware that Americans are visiting. They listen, with rapt attention, when we tell them about God's plan for salvation. I'll never know if the seeds planted will be harvested, but I pray for God to soften their hearts.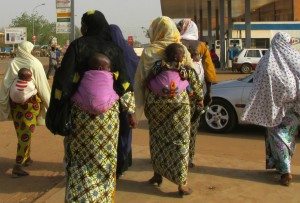 When I was in Niger, and passed people on the road, I felt heartbroken. Many will die never knowing there is a God who loves them so much that He sent His son to die for their sins, and well as for my sins.
I love Muslims, and if you're a Christian, you should too. Not everyone will have the opportunity to travel to a third world country, to share the gospel. But we should all love our neighbors, and that includes Muslims (and politicians with whom we do not agree.) No one is perfect, especially me.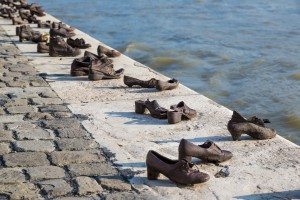 Burning a mosque will never bring someone to know Jesus. Removing a Muslim from a group setting will antagonize other Muslims. Asking Muslims to register will not protect us from the evil people who wants to harm us. That activity reminds me of Hitler requiring the Jewish peoples to register, and makes me shiver.
My experience of showing respect, grace, and love has opened the door to friendship, love and a heart open to receiving the Holy Spirit. I'm NOT perfect, and I struggle to love everyone, especially politicians who treat others disrespectfully. Thank goodness, I have a Savior who intercedes for me.
Let us all strive to love our neighbors, and our enemies.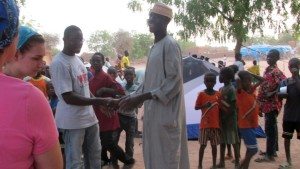 "But I say to you, 'Love your enemies and pray for those who persecute you, so that you may be sons of your Father who is in heaven. For he makes his sun rise on the evil and on the good, and sends rain on the just and on the unjust. (46) For if you love those who love you, what reward do you have? Do not even the tax collectors do the same? (47) And if you greet only your brothers, what more are you doing than others? Do not even the Gentiles do the same? (45) You therefore must be perfect, as your heavenly Father is perfect.'" Matthew 5:44-48
#africanmissions #missions #loveyourneighbor #loveyourenemies