By  Cynthia Roemer
When the special weather report interrupted the president's State of the Union Address, my husband and I knew something big was happening. A huge tornado had formed in eastern Missouri and had demolished one small town with more in its path. A hundred miles to our south, the tornado didn't pose us any threat, but I whispered a prayer for those in danger.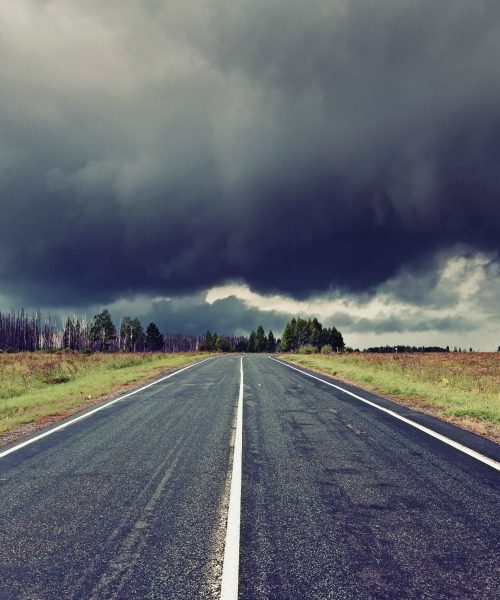 As the tornado trekked to the northeast, my thoughts turned to my son down at college. Some of the town names being scrolled across the bottom of the screen sounded a bit too familiar. So, I pulled out a map and started tracking the path of the storm. My heart began to race as I realized, if the tornado continued in the direction it was headed, it would hit the very town where my son was staying. His upstairs apartment would offer little protection if the half-mile wide tornado plowed through.
Three hours away, there was absolutely nothing my husband and I could do but pray and trust God to protect him. I called our church prayer chain and a few other trusted prayer warriors to join us. Our only hope for our son's safety rested with the Lord.
Soon after we started praying, the tornado took a distinct shift in direction, veering away from the town where our son was staying. The Lord had answered our prayers and shown grace and mercy for which I will forever be grateful.
In my debut novel, Under This Same Sky, my main character, Becky Hollister, faces the devastating effects of a tornado that leaves her feeling hopeless and lost. Much of the storyline involves how God intricately weaves the events of Becky's life to restore her hope and woo her back to Him. It's a story of friendship, and of renewed faith, hope, and love. One I pray will touch the hearts of readers.
About Under the Same Sky by Cynthia Roemer
      ~ She thought she'd lost everything ~ Instead she found what she needed most. ~
Illinois ~ 1854
Becky Hollister wants nothing more than to live out her days on the prairie, building a life for herself alongside her future husband. But when a tornado rips through her parents' farm, killing her mother and sister, she must leave the only home she's ever known and the man she's begun to love to accompany her injured father to St. Louis. Catapulted into a world of unknowns, Becky finds solace in corresponding with Matthew Brody, the handsome pastor back home. But when word comes that he is all but engaged to someone else, she must call upon her faith to decipher her future.
About the Author
Cynthia Roemer is an award winning inspirational author with a heart for scattering seeds of hope into the lives of readers. A free-lance writer since 1988, she has over 100 short-stories and articles printed in various Christian publications. Her love of history and writing culminate in this, her debut novel. Under This Same Sky is Book One in her upcoming Prairie Sky Series. Cynthia writes from her family farm where she resides with her husband, Marvin, and their two college-aged sons.
Cynthia Roemer can be contacted at:
Website:  http://cynthiaroemer.com/
Twitter:  https://twitter.com@cynthiaroemer
Facebook: https://www.facebook.com/AuthorCynthiaRoemer/
Purchase information:
Under This Same Sky can be purchased at:  Amazon.com https://www.amazon.com/Under-This-Same-Cynthia-Roemer/dp/194509415X/ref=sr_1_1?ie=UTF8&qid=1493637471&sr=8-1&keywords=under+this+same+sky+by+cynthia+roemer