By Jerri Kelley
It was a family member the first time. I was little, too little to be seen as sexually attractive by a man, but sometimes men see sick fantasy and not reality. At 16 I was assaulted by someone I knew and raped on a date when I was 17.
By the time I was 18, the nightmares and anxiety had taken their toll. I felt broken beyond repair and suicide seemed like a reasonable option. In fact, twice it seemed like the only option.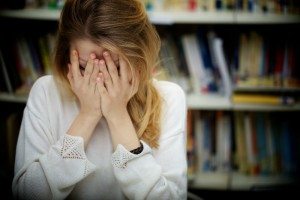 When I was 19, I sought counseling. I told my story, talked about this person I had become, and wondered aloud if I would ever be the person I wanted to be. The counselor's words slammed into me like a freight train. "You'll never like sex. You'll have nightmares off and on your whole life. You'll never enjoy a man touching you, but with years of therapy, you should be able to have a functional sex life that allows you to be married without resenting your husband."
I stared at the woman who had just pronounced what felt to me like a death sentence, and I said flatly, "If that is the best you have to offer, I don't need you. I've got that already." I stood, turned to the door, and walked out.
Then I went home, crawled in bed, and didn't move. Dead people don't move, and that is how I felt—dead.
I've talked to a lot of women who know exactly what I mean. They understand the nightmares and the flashbacks and the showers that never wash away the feeling of being filthy. Maybe you know exactly what I mean as well. Maybe you feel dead, too. If so, please hear me. There is still life.
After I recovered from the shock of that meeting, I wandered in a daze for a while. I was in a relationship that looked like it was getting serious, and I was considering ending it because I couldn't imagine a man wanting to be in a relationship with someone as broken as me.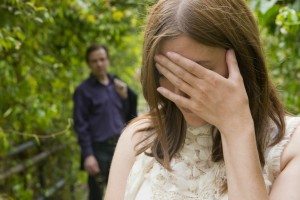 When people talk about sexual crimes, they often talk about the innocence that is stolen. So much more is stolen than that. My hopes of a happy marriage had been stolen. My value had been stolen. This huge part of me had been stolen. It wasn't just my innocence. It was part of me.
One morning I was reading in Isaiah, and the words jumped at me as though on a billboard.
"And He will be called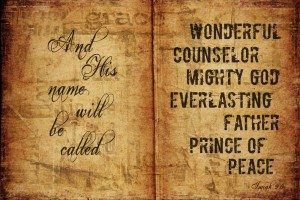 Wonderful Counselor, Mighty God,
Everlasting Father, Prince of Peace (Isaiah 9:6)."
I had been raised in church, and I had never heard of Jesus as a counselor, so I had no idea how He would make this work, but there it was in black and white. I needed a counselor, and I needed peace, so I did all I knew to do. I prayed a real prayer.
I knew from numerous Sunday School lessons that Jesus is a healer, and I threw everything into one prayer. I told Him I needed Him to be my counselor and help me work through everything. I needed Him to be my healer because He could heal things humans said were impossible, and I desperately needed peace.
Not long after that, I ran across John 10:10. Although I had read the Bible through several times, this time the verse grabbed me.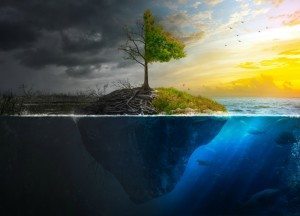 "The enemy comes to steal, kill, and destroy.
I have come that you might have life more abundantly."
Suddenly, I was angry. The enemy had come to steal. He had stolen my innocence. He had stolen my self-confidence. He had stolen my sexuality. He had stolen a core part of me. He had tried to kill me personally with suicide, but he had also tried to kill my hopes of a happy marriage and a great sexual relationship with my husband. He tried to destroy the children God had planned for me by tearing down everything to get there. And I was angry.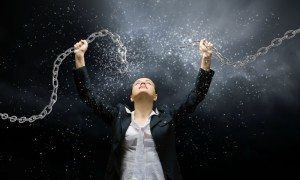 In my mind, I marched right up to Jesus and held out my Bible and said, "Look! Look what he has done! But you came so I could have all of that, so I want it all back. I don't know how you do that, but you can heal anything, you are stronger than anyone, you can restore anything, and I want everything back!"
I would love to tell you God waved some magic wand and everything was suddenly fine. It didn't work that way, though. It took time. It took talking. It took facing some horrible fears and telling some nasty truth. Oddly, it took forgiving myself. How in the world victims of sexual crimes end up blaming ourselves is beyond me, but like everyone else I know, I did. I forgave myself for saying yes to the date, for not fighting back harder, for being too small to protect myself. I know. Sounds kind of crazy, doesn't it? Yet, it is something a lot of us carry around—the shame that we couldn't stop it. We don't know how we could have, but somehow, we should have. There were triggers that had to be talked through, and sometimes I simply had to give myself permission to say, "I simply can't do that." At first, that bothered me because I had asked for the promised "life more abundantly," but then one day I realized I don't do rollercoasters either because I just hate the things, and that doesn't lessen my abundant life. I don't eat everything at a buffet, but I still go away satisfied and happy. Sex is the same way. I don't have to do every possible thing to have a great experience…or to be a great lover.
Healing included learning to trust. I had to talk about things I was afraid to talk about because I had to trust my husband to value me in ways those men didn't. Logically, I should be able to expect that, but logically, who molests a little girl?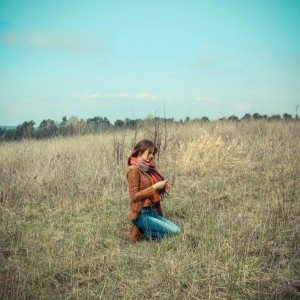 The road to healing wasn't always easy. Sometimes it was really hard. At times, opening those wounds so Jesus could heal them was excruciating. Sometimes it was terrifying, and sometimes I wondered if it would ever be over, if I would ever really be healed, but I just kept praying for the Wonderful Counselor to walk me through, to show me what I needed to face, and I asked the Prince of Peace to give me the peace and courage to face it, and I kept praying for life more abundantly.
That counselor I saw when I was 19 was wrong. It didn't take a lifetime. A few years, yes, but a lifetime, no.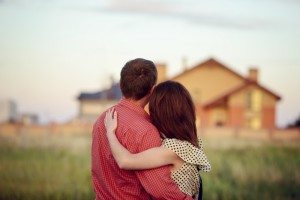 I love being touched. I love the intimacy of a man's caress. I enjoy sex, and my sexual appetite is quite intact. I don't see sex as something dirty or bad. I see it as a beautiful gift from God. Unfortunately, Satan tries to take that gift and destroy it, but Jesus' ability to heal, counsel, and restore is greater than Satan's ability to steal.
Four and a half years ago, my husband died, and the Lord has not chosen to bring another man into my life, but I believe one day I'll marry again. I must confess. Getting married in my mid-40s is different than getting married in my early 20s. My body is different. My hormones are different, and after 19 years of marriage, I don't know if I know how to be with anyone else. Sometimes, it feels really scary, and sometimes, it feels like it would be easier to stay single, but then, I think that is just Satan trying to steal another marriage and another amazing relationship, and between you and me, I get mad all over again, walk right up to Almighty God, and say again, "I want it all. I want everything YOU promised."
I know if God can heal the wounds of molestation and rape, He can handle this. When I choose to remember that, when I allow myself to remember His faithfulness and remember this whole sex thing is totally His idea, then I'm not afraid anymore. Then, excitement at the thought of making love to someone I love deeply fills those hope places. The memories of intimacy feed the hope of being one with someone else again. And this part of me that seems to get lost in the day to day life of being a single mom begins to breathe again, and instead of hiding, I openly pray for the man God has picked out with whom I get to share the rest of this life more abundantly.
#stopviolenceagainstwomen, #violenceagainstwomen, #eliminateviolenceagainstwomen, #eliminationofviolenceagainstwomen, #internationaleliminateviolencegainstwomen, #friendshiphope&friedfruitpies
About Jerri Kelley
Jerri Kelley is a single mom raising two amazing teenagers. She is a teacher, speaker, pastor, writer, and listener. For the last five years, she has been on this adventure of life with God as her amazing Husband. He is always faithful, and in Him is always hope.
To read more about Jerri's life, please visit http://www.jerrikelley.com